Rodeo/Horse Trail Riding/Lodging
WCome to the Flying W Ranch for your fully outfitted western experience. Enjoy trail rides, guided
and organized trips, or lodging in the cottages or campground. If you are yearning to let your
inner cowpoke out, enjoy a Cowboy Weekend or lodging in the Bunkhouses.
Nestled against the 500,000 acre Allegheny National Forest, the Flying W Ranch offers the horse
enthusiast an incredible variety of outdoor activities. And at the end of a long day on the trial,
come to our local "watering hole" at the Longhorn Saloon or relax as we "rustle up some grub"
at the Flying W Restaurant. The Restaurant and Saloon are open Fri-Sun.
Archery/Sporting Goods Links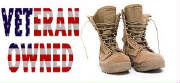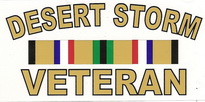 Hickory Creek Archery and Sporting Goods is Forest County's sole sporting goods only store. For fishing
we offer a large selection of fishing lures, plastics, terminal tackle, waders and hip boots. We are proud
to feature St. Croix Fishing Rods, with price points for any angler. Our live bait is packaged daily during
the season to insure you are getting quality "live bait". We receive numerous compliments for our bait.
We stock ammunition both for hunting and target shooting, targets and are a firearms dealer. Archery
is our passion, with a large selecton of accessories. For crossbows I sell Excaliber and are a dealer for
High Country Archery.

Other items we offer; are outdoor casual wear by Buckwear. Camo clothing, footwear, hunting accessories.
Like to play pool? I have McDermott Pool Cues, dart supplies, items for paintball and we do fill CO2 tanks.

For the veteran and biker I sell clothing and novelties. We are the home for your 666 T-Shirts with 6 current
designs also we have hoodies and long sleeve shirts.

If you are in the area I do extend a invitaton to stop by and check out my store.

Owned by Eric George
8 year veteran of the USAF and Desert Storm
Camping
Lasting memories, genuine western hospitality, and endless recreational activities await guests at Hickory Creek Wilderness Ranch.
Serving guests since 1994, Hickory Creek Wilderness Ranch prides itself on providing a high level of personalized
service; large, well-trained registered horses; clean, comfortable accommodations; and the area's 'hot spot' where
Champion Bull Riders from the PRCA and the PBR come to ride. Hickory Creek Wilderness Ranch is the ideal setting
for church, scout and other small groups to escape. Group rates are available. Leave the hustle and bustle of the big city
behind and find yourself in the peace and tranquility of the Allegheny Mountains.
Adventure Travel

Adventure Travel Guides - OuterQuest.com
OuterQuest.com is the leading resource for adventure travel
planning and outdoor recreation. We are a direct marketing company
that uses our products, services, & events to promote your
adventure travel programs. Our partners are dedicated to enhancing our
communities by bringing together individuals and groups in adventure recreation.